What we offer
Our range of services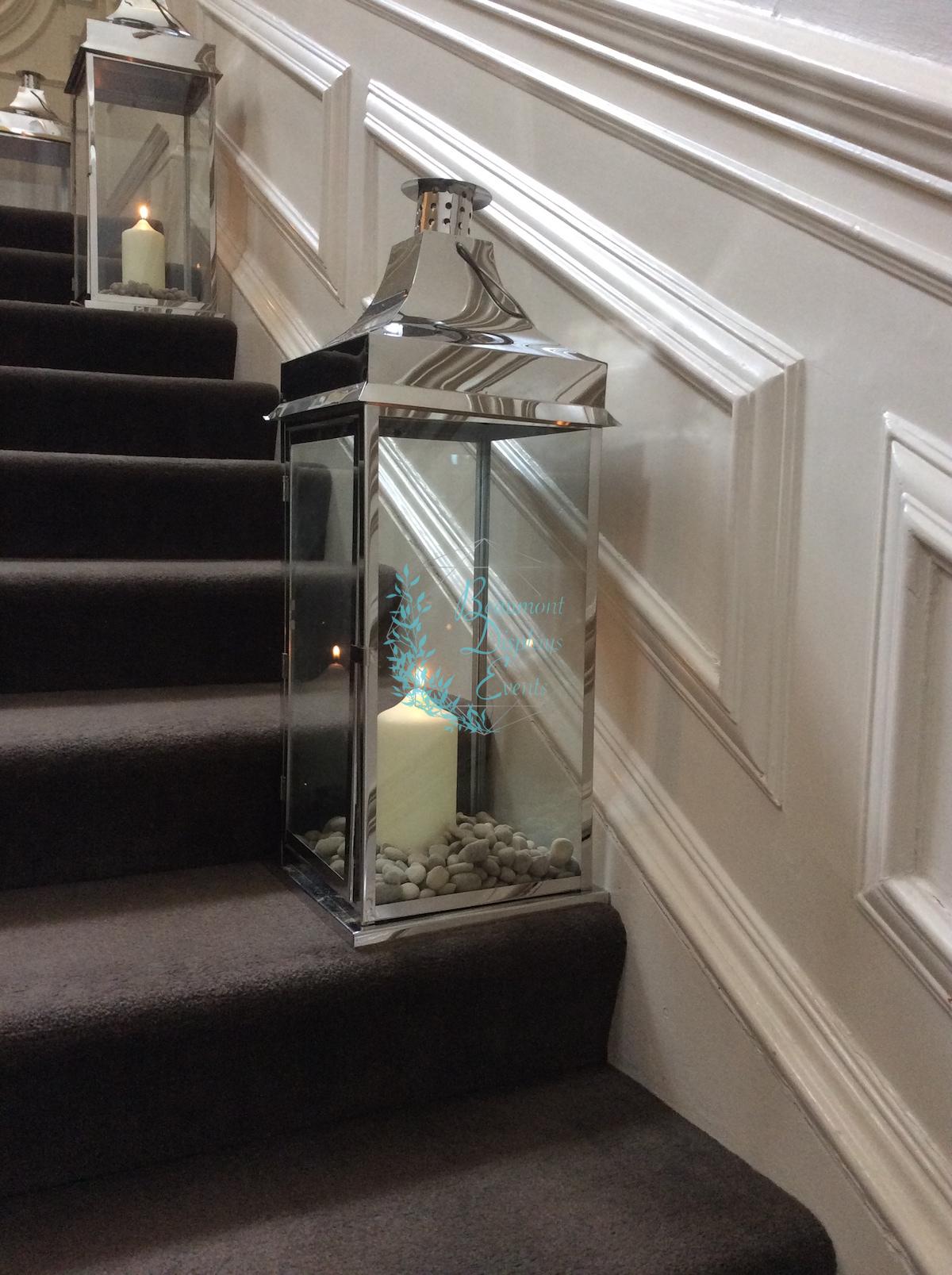 For any occasion
For any occasion, be it a wedding, an anniversary, a christening, a birthday or another special celebration, whether at the church or at a reception, we will create a beautiful, colour coordinated and themed display exclusively for you.
We have considerable experience of design and display work and can provide beautiful displays, balloon sculptures and drapes for all kinds of special occasions.
Whilst much of our work revolves around weddings and wedding receptions, we are also able to help with other special celebrations and parties, including corporate events that need an extra special theme.
In fact, we can help with anything that would benefit from spectacular decorations to make a special event even more special!
If you have an idea then discuss it with us – if you are not sure what you want, then let us help.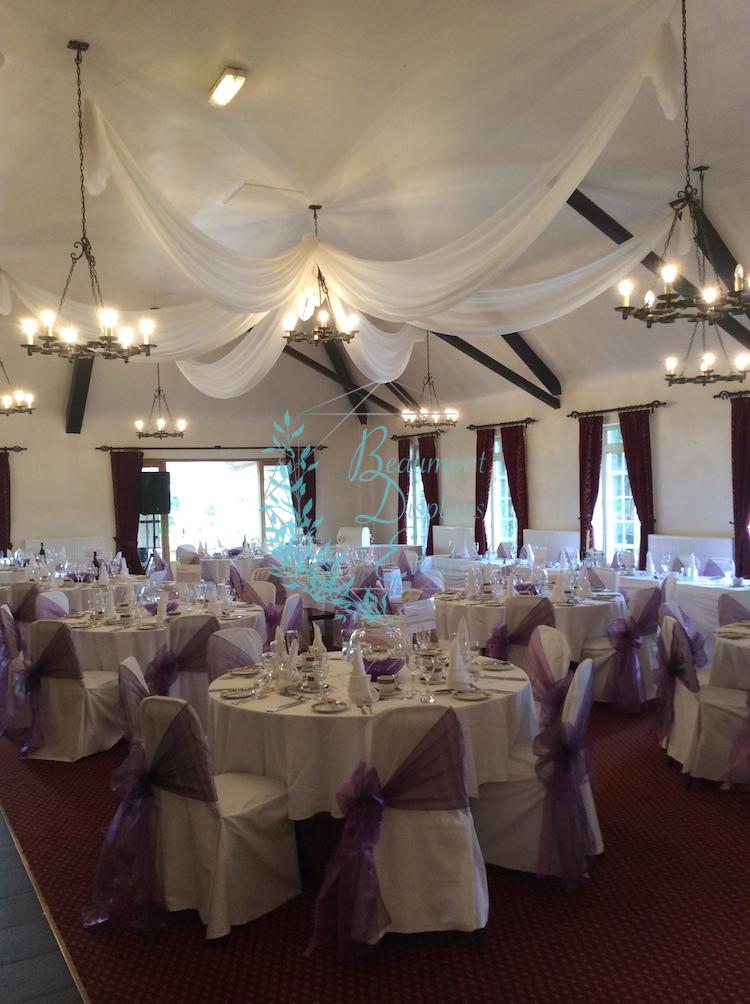 Wide range of items
What do you need?
We have many items available, including Arches, Chair Covers, Drapes, Candelabras, Light Curtains, Table Centres, Sweet Cart, Balloons, Topiary Trees, Vases, Mood Lights, Ceiling Drapes, Lanterns, Dance floors, Backdrops and Chiavari Chairs.
All displays are delivered to your venue and collected afterwards; we can tailor a design to suit your budget and prices are available for both individual items and for special packages on consultation
We currently work at all of the main local venues in the Hertfordshire, Essex, North London, Harlow and Bishop's Stortford Areas. Dependent upon distance, a small surcharge may be incurred.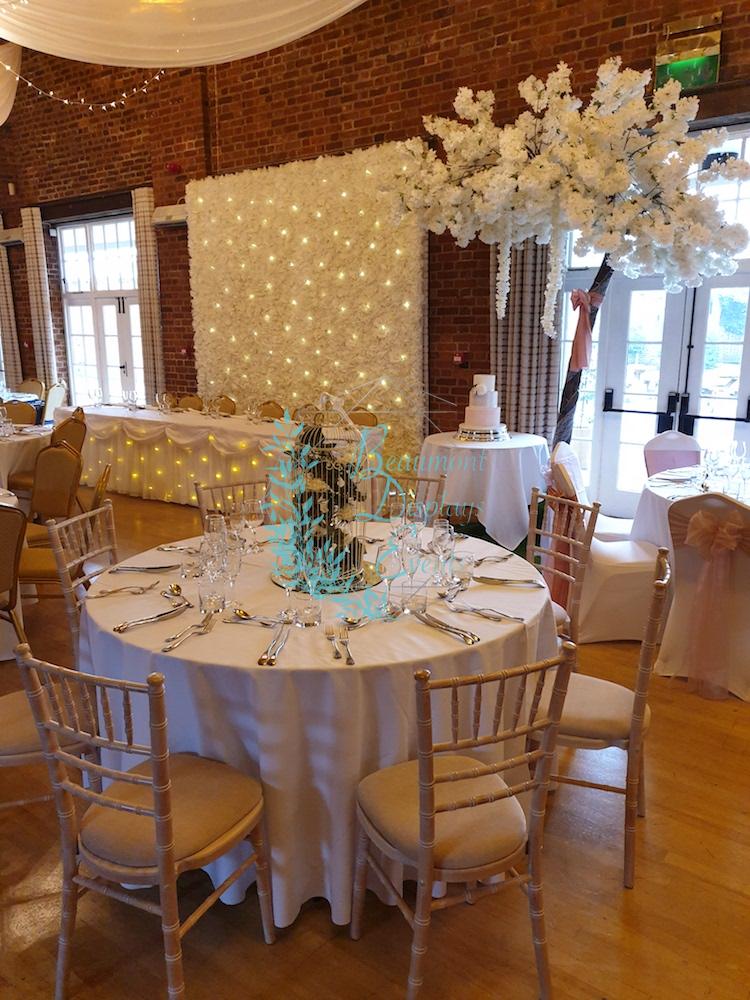 We have a wide range of displays to transform your hall, marquee, foyer or reception room into a place of beauty. Our table and room decorations create colour and atmosphere no matter how large, or small, the location.
Why not let us create a beautiful display to make your celebrations even more special and to allow you to welcome your guests in style.